VoIP Networking Services in Addison, TX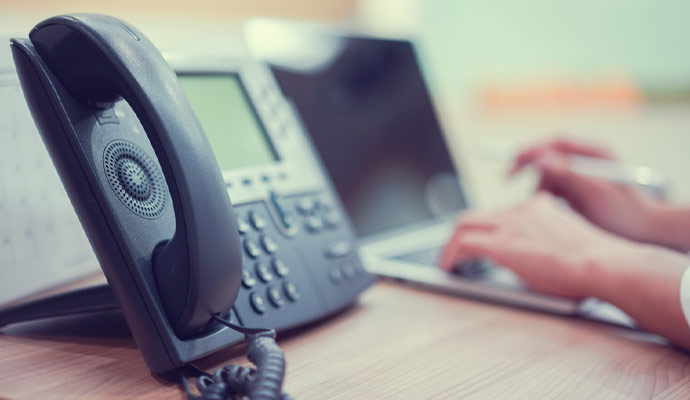 Addison, TX, is an incorporated town located in Dallas County, just north of the city of Dallas. It has a population of 13,056 according to the 2010 census. Addison has established its reputation as the go-to place in the Dallas-Fort Worth area for restaurants and nightlife. Call Solutions USA offers cabling and network services in Addison and the other regions in the Dallas-Fort Worth area.
Call Solutions USA provides businesses with the technological edge they need to thrive in these competitive times. We help businesses by making reliable telecommunications technology more accessible to employees and staff, allowing them to exchange information as fast as possible. A robust telecommunication system equips your employees with the tools to help solve problems and improve their productivity. When there is open communication within the company, employees share information that can help each other.
Call Solutions USA Offers Phone Systems and Repair Services in Addison, TX
With the advent of modern telecommunications technology, even smaller companies can now compete with bigger players. At Call Solutions USA, we help businesses of all sizes and types thrive by equipping them with the latest in telecommunications technology. From cabling network services to voice over IP, we can help you build a reliable telecommunication system. We offer the following services in Addison:
Trust Call Solutions USA for Network Services in Addison
Call Solutions USA is your reliable cabling and network services provider. Aside from the services mentioned above, we also offer IT equipment installation, network wiring testing, Wi-Fi network installation, and data cable installation. We serve the Dallas-Fort Worth Metroplex, including Addison. For more information about our services or to request an estimate, please send us a message through our Contact Us page. You'll find a short contact form that you can fill out to send us your questions. If you prefer speaking with one of our friendly representatives, please call 972-440-2242.
Call Solutions USA offers the best phone system services such as repairs and networking in Addison, TX. Call Solutions USA serves all of Dallas county with their commercial phone services. We serve the following zip codes: 75001, 75244, and 75254 as well as the following neighborhoods: Marsh Ln / Spring Valley Rd, Marsh Ln / Beltway Dr, Addison Rd / Airport Pky, and Town Center. You won't find a better provider for phone system services in Addison.