VoIP and Networking Systems in Carrollton, TX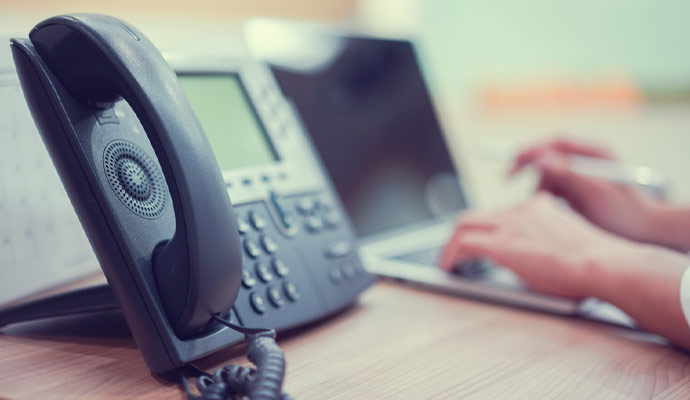 In today's digital era, it's essential for companies—call centers, in particular—to invest in the latest communication and networking system. Regardless of the industry they belong to, businesses still need to exchange information with their clients, customers, contractors, and partners, and their communication system should allow them to do this efficiently. Without a reliable networking system in place, the business will not be able to stay ahead of the competition.
Are you planning to move your company in Carrollton, TX to a new business location? If so, make sure that your communication systems can accommodate the ever-changing needs of a thriving company. Our team at Call Solutions USA can help you with this task. We offer a wide range of cabling, networking, and communication services, and we can present you with options that will suit the current and future needs of your business.
Our company is a trusted name in the state, and we're a top-of-mind option for many businesses based in Bedford, Ennis, McKinney, and other nearby areas. Give us a call at 972-440-2242 so we can present you with suitable communication solutions.
Communication Solutions for Businesses in Carrollton, TX
If you're managing a call center, then you need to invest in quality communication, cabling, and networking solutions so you can continue making and taking calls for your clients. We can help you find practical and scalable communication options. Call Solutions USA offers the following services to businesses in Carrollton:
Choose Call Solutions for VoIP Services in Carrollton
Don't fall behind the competition. Right at the beginning, invest in a robust communication system that can keep up with the demands of your company. If you're in Carrollton, Denton, Richardson, Mansfield, or other nearby locations, you can count on Call Solutions USA for networking, cabling, and communication services. Let's discuss your goals for your communication system so we can recommend suitable options. Call 972-440-2242 or use our Contact Us page so we can get started.
Call Solutions USA offers phone repairs and networking solutions in Carrollton, Texas and throughout Denton and Dallas counties. With a population of 141,493 there are many people who can benefit from phone installations and repairs. We serve the following zipcodes: 75006, 75007, and 75010 and the following neighborhoods: Ash Hill, Carrollton Oaks, Hollyridge, and Keller Springs Village. You won't find a better provider for phone and network services in Carrollton!