Reliable Cabling & Networking Services in Frisco, TX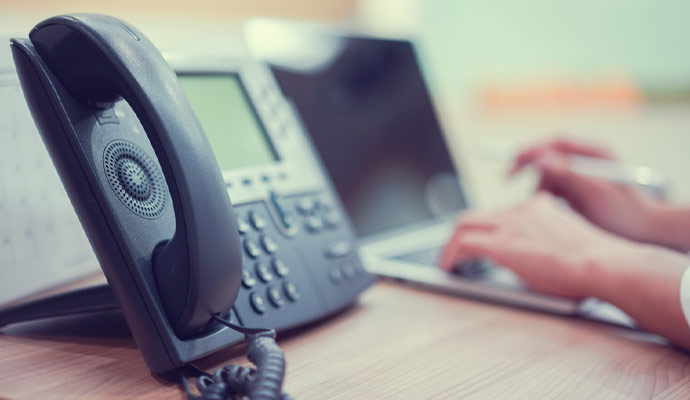 Frisco, TX is one of the fastest-growing cities in Texas, with a 2018 population of 188,170. Frisco, home of the Dallas Cowboys' permanent training facility, was named the fastest-growing city in the United States in 2017 and has enjoyed an exponential influx of new residents since 2000. Some of the largest employers in Frisco include the Frisco ISD, the City of Frisco, Amerisource Bergen Specialty Group, and Conifer Health Solutions. Businesses and homes in Frisco rely on Call Solutions USA for their cabling and networking needs.
Call Solutions USA is your reliable service provider when it comes to communications systems. Most business owners realize the importance of having a modern communication system to stay ahead of the competition. However, with so many systems available out there, it can be challenging to make the right choices. At Call Solutions USA, we help our clients arrive at smart decisions by taking into consideration what they actually need and how much they can spend on networking.
We are based in the Dallas-Fort Worth Metro and serve cities such as Arlington, Frisco, Denton, and McKinney among many others. We are a Better Business Bureau (BBB) accredited firm. We are a member of the Little Elm Chamber of Commerce, as well as the Frisco Chamber of Commerce. When you choose Call Solutions USA, you are choosing one of the leading network services providers in Texas.
Call Solutions USA Offers Phone System Repair Services in Frisco, TX
Call Solutions USA helps empower your workforce by providing you with updated and reliable network systems that allow your employees to have access to critical information in real-time. Here are just a few of the services that we offer in Frisco, TX.
Cabling and Network Services - Whether you need help with copper wire or fiber-optic network cable insulation, you can trust on call solutions USA to provide professional structured cabling. Professional cabling helps ensure that information flows flawlessly within your organization.
Voice Over IP - As Internet connection becomes more reliable, affordable, and faster throughout Texas, it makes more sense for businesses to switch to Voice over Internet Protocol (VoIP). We can guide you in choosing the best of VoIP system, whether it's on-premise VoIP, hosted VoIP, or hybrid VoIP.
Call Centers - You know your business is doing well if the phones are always ringing. However, if you are seeing increased business activity, you want to make sure that your telephone system is capable enough to handle increased traffic. Call Solutions USA can help with call-center installation and or upgrades.
Contact Call Solutions to Install Your Data Circuits in Frisco
You can rely on Call Solutions USA to provide you with professional data circuit installation services in Frisco. If you want to learn more about any of our services mentioned on this page, please call 972-440-2242. If you prefer, you can send us a short message by visiting our contact Us page.
Call Solutions USA offers phone repairs and networking solutions in Frisco, Texas and throughout Denton county. With a population of 188,170 there are many people who can benefit from phone installations and repairs. We serve the following zipcodes: 75033, 75034, 75035, 75036, and 75068 and the following neighborhoods: Frisco Square, Richwoods, and Park Place Estates. You won't find a better provider for phone and network services in Frisco!