Cabling and Networking Solutions in Colleyville, TX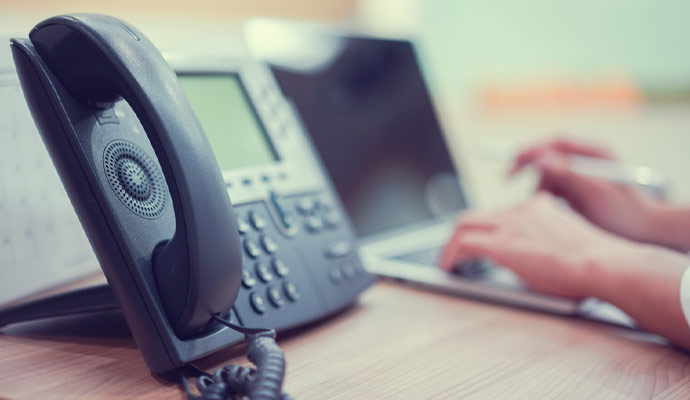 While they are commonly thought of as risk-averse people, entrepreneurs assume a great deal of calculated risk whenever they start a new business venture. To reduce the chances of failure, cautious entrepreneurs ensure that they set their business on a solid foundation.
This means that they make every effort to recruit the right people to their team, and they make sure that their establishment is operating in accordance with the laws that govern it. In the digital age, this also means equipping their facilities with the best possible cabling and phone systems.
This need is not just limited to call centers and other types of businesses that center on making and receiving calls. Every modern company needs a robust communication system that will allow them to connect with their clients and suppliers. If you're starting or moving your business to Colleyville, TX, equip your company with the communication system that suits its present and future needs.
Our team at Call Solutions USA can help you by providing excellent cabling and networking, VoIP, and carrier services. We serve the Dallas-Fort Worth area, and businesses based in Arlington, Highland Park, and Colleyville trust us with all of their call-related needs.
Improve the way you do business by upgrading your old phone and data systems. Call us at 972-440-2242 so that we can present you with options that will fit your budget and requirements.
Various Phone Systems Upgrade Services in Colleyville, TX
Not keeping up with the current technological advancements in business communications has many downsides. Your old telephone systems may not be able to accommodate the increased volume of calls. A busy line can turn away potential customers, and an inundated telephone system can cause hiccups and disrupt your processes. What's more, older systems also cost a fortune to run compared to today's more efficient communication systems.
If your business is in the DFW area, Call Solutions USA can help you increase your call capacity and reduce your overhead costs. We do this by offering the following services:
VoIP Upgrade - Customers and companies make and take many more calls these days than they used to. Those that still use dated telephone systems are unable to keep up with this change, and they often have to deal with increased costs or lagging communication systems.
Forward-thinking companies have now upgraded their old telephone lines to Voice over Internet Protocol, a system that allows users to make calls and hold conferences over the internet. This system is much more cost-effective, plus it increases the number of calls that a company can accommodate. Call Solutions USA offers three options for VoIP services, and we can also help you choose which among these is the best option for your business.
IT Equipment Installation - Improperly installed and maintained IT equipment can cause lags and other issues. It's not enough to rely on your resident tech guy to install these components. Get expert installation services from our skilled and experienced technicians at Call Solutions USA. We'll ensure that your new equipment is installed the right way the first time around.
Reach Out to Us Today for Your Cabling and Networking Needs
Don't let your call center get left behind. Get in touch with our team so that we can upgrade the existing phone systems in your office. Call Solutions USA is trusted by both commercial and residential property owners in Lewisville, Argyle, Colleyville, and Sunnyvale. We'll help you address issues related to your phone, cable, and network systems as soon as possible. Call us at 972-440-2242 or leave a message on our contact Us page so we can send our technicians to your address.
Call Solutions USA offers phone repairs and networking solutions in Colleyville, Texas and throughout Tarrant county. With a population of 27,845 there are many people who can benefit from phone installations and repairs. We serve the following zipcode: 76034 and the following neighborhoods: Atlanta Wilkes CC, Bear Creek, and Canterbury. You won't find a better provider for phone and network services in Colleyville!