VoIP, Phone System Solutions, & Cabling in Lewisville, TX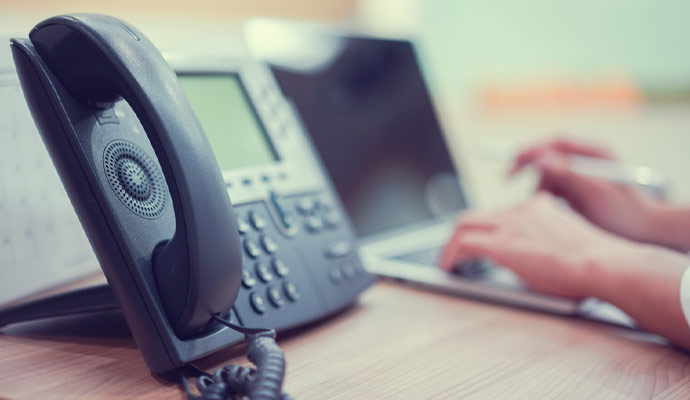 If you're planning to start a business in Lewisville, TX, one of the first things you should do is set the foundation for a robust communication system. For this, you need to partner with a local contractor that specializes in providing VoIP, cabling, networking, and phone system solutions.
Ideally, this contractor should be able to consider the needs of your business and come up with options that respond to the company's current needs and projected growth. In Lewisville, call centers and other businesses rely on Call Solutions for expert assistance.
If your business is based in or around the Dallas-Fort Worth area, you can rely on our company for help. We offer our services to businesses and call centers based in Watauga, Venus, Springtown, Lewisville, and other nearby locations. You can trust our experienced technicians to provide you with communication solutions that will suit your present and future needs.
Make sure your company is still in the competition by upgrading your old phone system to VoIP. Our team can take care of this task without causing any disruptions to your day-to-day activities. Once we're done, you'll notice a significant improvement in the number of calls that your facility can accommodate.
Also, we can help you avoid hiccups in your system by upgrading your business's cables to copper and fiber-optic cables. These investments will not only save you time and money in the long run, but they will also help ensure that your business can stand out from the crowd.
We Offer Data Cabling and Networking Services in Lewisville, TX
Dependable communication systems are a must for any business. Get in touch with Call Solutions USA at 972-440-2242 so you can choose from a variety of services that will suit your needs. We offer the following to businesses based in Lewisville:
Phone Systems Maintenance and Repair – Using outdated hardware and phone systems can seriously harm your business. Switching to VoIP will allow your company to call more people without spending beyond your usual budget. Our company offers three types of VoIP systems: hosted, premise-based, and hybrid. Hosted systems are owned by the service provider, while premise-based systems are owned by the business that uses the VoIP. Hybrid offers a combination of both. Each type comes with advantages and disadvantages. Call us so we can help you choose the right VoIP system for your company.
Cabling and Network Services – Phone and data lines need to be checked, maintained, and repaired regularly to ensure that they're holding up well to the demands of your business. Our team at Call Solutions can take care of this, plus our technicians can also organize the cabling systems you use in your workplace.
Upgrade Your Communication Systems Today with Call Solutions
If your business is based in Lewisville, Burleson, Carrollton, or other nearby locations in Texas, you can rely on our team for assistance. Please use our contact Us page to get in touch with our staff at Call Solutions or call us at 972-440-2242.
Call Solutions USA offers the best phone system services such as repairs and networking in Lewisville, TX. Call Solutions USA serves all of Denton county with their commercial phone services. We serve the following zip codes: 75010, 75208, 75209, 75056, and 75057 as well as the following neighborhoods: Castle Hills, Northwest Carrolton, and North Central. You won't find a better provider for phone system services in Lewisville.