VoIP Networking Services in Burleson, TX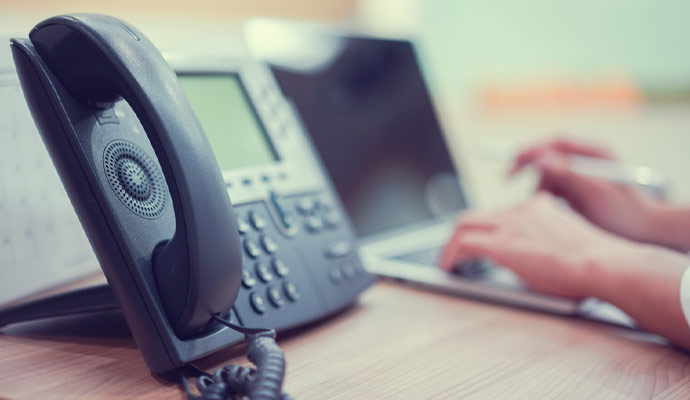 As newer communication technologies and software are being developed each year, businesses are given the opportunity to upgrade their networking systems. Traditionally, using telephones is the most common method of getting in touch with employees and clients.
Now that the internet has become faster and more accessible, companies can hold meetings, make calls, and send important documents online. The problem is that choosing the right software that suits their business and budget can be difficult. Fortunately, companies in Burleson, TX, and its surrounding cities such as Addison, Kennedale, and Lewisville can count on Call Solutions for help.
You can trust Call Solutions to provide you with the best networking and phone systems solutions for your business. We have experience working with different kinds of establishments in the Dallas-Fort Worth area and have been offering excellent telecommunications services that are made available 24/7.
We're always up-to-date with the latest networking news and technologies to ensure that your business stays one step ahead of your competitors. Plus, our team of technicians is composed of highly talented, expert technicians, so you can rest assured that all your networking issues are solved in the most efficient ways possible.
We Offer Various Networking Solutions in Burleson, TX
Call Solutions offers several solutions to cater to your business' communication needs. These include the following:
VoIP Solutions
A Voice over Internet Protocol (VoIP) takes the function of traditional phone calls and combines it with the convenience of the internet. With this system, you can directly make calls via a computer, a VoIP phone, or any other device that uses the internet. We offer three types of VoIP solutions.
Premised-Based VoIP
If you feel more secure having a VoIP system in your property, then the premised-based VoIP solution is for you. Everything you need to set up your communications system, be it hardware or software components, will be located inside your building. Premise-based VoIP, however, has a higher upfront cost than the other options. You'll also need a reliable back-up system in the event you experience a power loss. Nevertheless, you get better control over this system since it'll be stationed nearby.
Hosted/Cloud VoIP
Hosted/cloud VoIP provides you with all of the benefits of a VoIP system without the need for installing any physical equipment. All you need is a fast and reliable internet connection to use the application. However, your service provider will be handling the equipment, so you won't have much control over it.
Nevertheless, it's easier to scale your business' needs with hosted/cloud VoIP. You'll also receive updates faster since the service provider will take care of all the patches and upgrades.
Hybrid VoIP
If you have an existing premised system, then hybrid VoIP is your best option. This system integrates with your current setup by connecting to the cloud via a VoIP gateway. The hybrid VoIP is also the most economical option since you don't need to install new cables and wires.
SIP Services
If you're looking for more ways to enhance your existing on-premise system, consider getting Session Initiation Protocol (SIP) trunking. With this system, you can make an unlimited number of phone calls at the same time. You'll also have the ability to make voice and video calls between two or more devices, as well as make local or international calls via the internet.
Call Center Services
Call Solutions offer specific services for call center businesses in the DFW area. Aside from assisting you in choosing an adequate telephone system that fits the needs of your company, we also offer reliable call center maintenance, installation, and repair. With our help, you'll have an easier time maintaining a smooth workflow, as well as meeting the needs of your customers.
Phone System and Repair
Even when your networking and communication systems malfunction in the middle of the night, Call Solutions will be ready to get your equipment back up and running again. Our goal is to see businesses thrive using different kinds of networking services. As such, our phone system and repair services are on call 24/7 to help you maintain a strong communications system.
Find the Best Networking Solution with Call Solutions Today
Contact Call Solutions at 972-440-2242 today so that we can advise you when it comes to choosing a network and communications system that works best for your business. If you have any more questions or want more information about our services, you can also fill out the form on our Contact Us page. Our company serves business and residential properties in Burleson, TX, or other areas such as Lancaster, Arlington, and Bells.
Call Solutions USA offers phone repairs and networking solutions in Burleson, Texas and throughout Johnson and Tarrant counties. With a population of 49,984 there are many people who can benefit from phone installations and repairs. We serve the following zipcodes: 76028, 76058, and 76097 and the following neighborhoods: Alsbury Meadows, Centennial Place, and Garden Acres. You won't find a better provider for phone and network services in Burleson!