Cabling and Networking Solutions in Farmers Branch, TX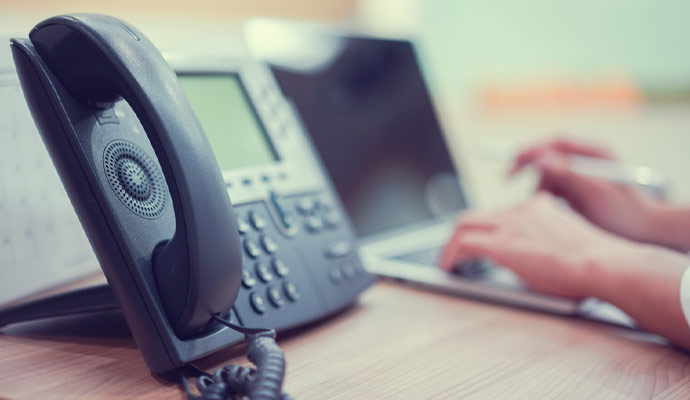 Establishing a company is not a walk in the park. To ensure the success of a venture, an entrepreneur must take every effort to build the right team and equip them with the tools they need to do their work smoothly. This also means investing in network and cabling systems for their office or facility. With the right communications systems, you can keep your staff members on the same page, and your clients and suppliers will always have a way to get in touch with your team.
If you're moving or starting a business in Farmers Branch, TX, then make sure to get in touch with a cabling and networking solutions provider that understands the needs of your company. Our team at Call Solutions USA can do just that. We're the company that locals trust when they need to upgrade their phone systems to VoIP, install new cabling systems and IT equipment, or test, maintain, and repair their existing communication systems. Call Solutions operates in the DFW area, and we also serve call centers based in Arlington, Highland Park, and other nearby locations.
Don't let your business fall behind because of the dated communication systems in your current facility. Invest in future-proof cabling and network solutions that will keep up with your changing needs. For inquiries about our services, give us a call at 972-440-2242.
Services We Offer to Upgrade Phone Systems in Farmers Branch, TX
Make sure your current cabling and network systems can keep up with the demands of your business. If you're still using old phone systems, then it's high time that you consider upgrading to improve communication within and outside your company. This will not only save you from work disruptions due to technical issues, but it will also help you keep your overhead costs down. Our team can make your workplace in Farmers Branch, TX, more efficient by providing the following services:
VoIP Upgrade – There are many downsides to retaining your old telephone system. This type of communication system can only accommodate so many calls in a day. They can also cost a lot in terms of maintenance.

Lower your overhead costs and make and take more calls by upgrading to a VoIP system. Call Solutions USA offers three options: premise-based, hosted, and hybrid. Call us today and we'll help you choose a setup that suits your requirements.

IT Equipment Installation – Don't let the weakest link in your communication systems disrupt your work. If you need to install critical IT equipment, call our team so that we can install the component properly the first time around. With our technicians on the job, you can be sure that you'll be able to use your new IT equipment from the get-go.
Call Solutions USA is Here to Help Your Business; Call Us Today!
If your company is based in Farmers Branch, Lewisville, Argyle, or Sunnyvale and you need installation, repair, maintenance, or upgrade services for your cabling and communication systems, get in touch with Call Solutions USA. You can reach us by calling 972-440-2242 or using our Contact Us page. 
Call Solutions USA offers phone repairs and networking solutions in Farmers Branch, Texas and throughout Dallas county. With a population of 40,209 there are many people who can benefit from phone installations and repairs. We serve the following zipcodes: 75006, 75234, 75244, 75254, 75358, and 75381 and the following neighborhoods: Marsh Ln / Tanglewood Dr and Fyke Rd / Dennis Ln. You won't find a better provider for phone and network services in Farmers Branch!