VoIP, Data Cabling, and Phone System Solutions in Allen, TX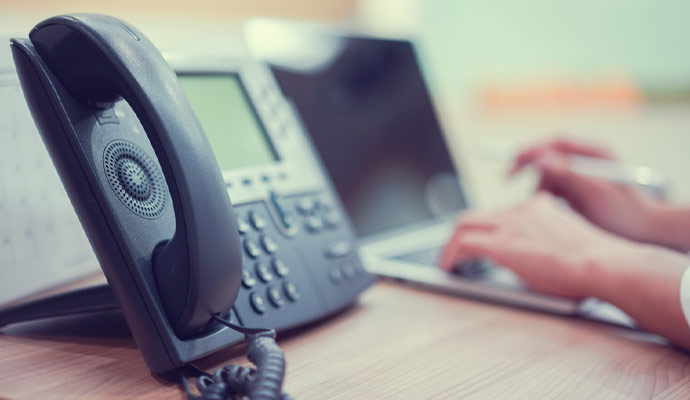 Starting or moving your business to Allen, TX is a big step, and you'll need to partner with reliable contractors to set a solid foundation for your newest venture. When it comes to laying out communication systems for commercial use, business owners in the area prefer working with Call Solutions USA. Our company provides data cabling and networking services for businesses in Dallas-Fort Worth. We also offer our services to businesses based in Watauga, Venus, Springtown, and other nearby areas.
State-of-the-art communication systems can help you save money in the long run and set your business apart from its competitors. Upgrading your old phone system to VoIP, for example, allows your business to accommodate increased call volumes without compromising call quality or increasing overhead costs.
The same can be said when it comes to data networks and upgrading copper cables to fiber-optic cables. The installation work may cost money, but it's an investment that will allow you to reduce maintenance costs in the years to come.
Call Solutions Offers the Best Data Cabling & Networking Services in Allen
If your business is based in Allen, TX and you're considering upgrading your communication systems, you can rely on Call Solutions USA to provide the following services:
Install or Upgrade Your Communication Systems with Our Help
Set up a solid foundation for your business by getting a reliable and trusted contractor who can install and upgrade your communication, networking, and cabling systems properly. Call Solutions is a trusted communication solutions provider in Allen, Burleson, Carrollton, and Cedar Hill. Reach us by calling 972-440-2242 or using our contact Us page.
Call Solutions USA offers the best phone system services such as repairs and networking in Allen, TX. Call Solutions USA serves all of Collin county with their commercial phone services. We serve the following zip codes: 75002, 75013, and 75025 as well as the following neighborhoods: Twin Creeks, Wetsel, and Watters Crossing. You won't find a better provider for phone system services in Allen.