VoIP and Phone System Solutions in Flower Mound, Texas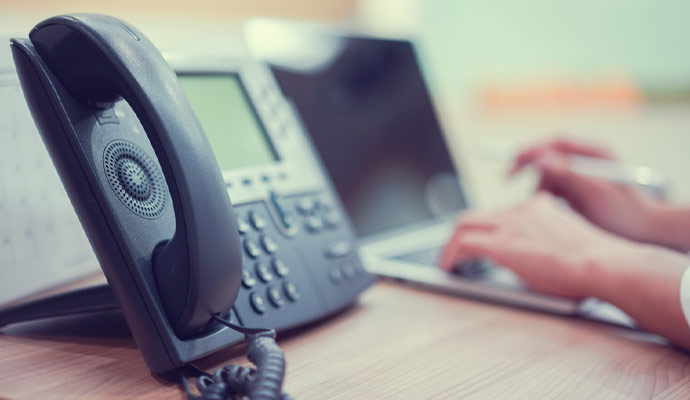 Setting up a solid communications system is an essential step in ensuring the success of your company in Flower Mound, TX. Working with a trusted VoIP, cabling, networking, and phone system solutions in the area can help you figure out the specifics of the system that you need. This, then, allows you to maximize your budget while ensuring that the system you have is suited to the nature of your business and its projected growth.
Commercial establishments and call centers in the area entrust their data cabling, phone system, and networking needs to Call Solutions USA. Our company works with businesses based in the Dallas-Fort Worth area, such as Watauga, Venus, Springtown, and other nearby locations.
We can help your business by upgrading your old phone system to VoIP, which will then allow your employees to make and accommodate a larger number of calls without raising your overhead costs. We can also install copper and fiber-optic cables for your data networks so your staff members can get the same level of performance from the system as your company grows. Installing these cables costs money, but these systems are also more cost-effective in terms of maintenance.
We Offer Data Cabling Networking Services in Flower Mound, TX
Upgrading or installing a reliable communications system for your call center or commercial establishment is a smart choice. If you're in Flower Mound, you can trust our technicians at Call Solutions USA to provide excellent installation, repair, and maintenance. We offer the following services:
Phone Systems and Repair Outdated hardware, poor call quality, and an inability to handle the number of calls that come through your system these are just some of the signs that you need to replace or upgrade the phone system you are using. Our company offers 3 types of VoIP systems that can grow with the needs of your business: premise-based, hosted, and hybrid systems. Premise-based systems are located in your facility and your business owns the hardware that makes the system work. Hosted systems are owned by a service provider, while hybrid systems are a combination of the two.
Cabling and Network Services Phone and data lines need to be repaired and maintained so they can fulfill their purpose. Our company can help you install and organize the cabling systems in your office.
Carrier and Communications Services If your business is present in different locations, chances are that you are depending on the services of various carriers. These carriers often have different prices and policies, which can make them difficult to deal with. Our company can manage your carriers for you, plus we can also recommend carrier services that can offer you reliable communication services depending on your needs and location.
Upgrade Your Communication Systems in Flower Mound with Call Solutions
Call 972-440-2242 or leave a message on our contact Us page if you need help with your company's VoIP, cabling, networking, or phone systems. Call Solutions USA works with companies based in Flower Mound, TX as well as those located in Burleson, Carrollton, or Cedar Hill.
Call Solutions USA offers phone repairs and networking solutions in Flower Mound, Texas and throughout Denton county. With a population of 77,329 there are many people who can benefit from phone installations and repairs. We serve the following zipcodes: 75022, 75027, 75028, 76051, 76226, and 76262 and the following neighborhoods: Savannah, Las Colinas, Castle Hills, and Valley Rench. You won't find a better provider for phone and network services in Flower Mound!